Dismasting 22 July 2012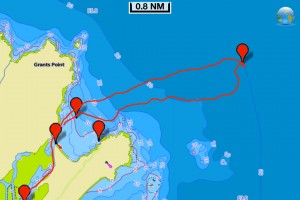 St Helens Marine Rescue's vessel Freycinet and crew rescued a 30ft dismasted yacht in deteriorating conditions off St Helens Point on 22 July 2012.
This rescue once again reinforces the importance of skippers ensuring that their vessels are in a seaworthy condition, obtaining weather forecasts prior to putting to sea and heeding any severe weather warnings. There have been several boating incidents in Tasmania this year due to weather reports being ignored or not read.