New Night Vision Equipment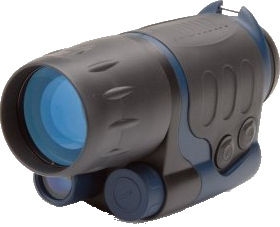 The Break O'Day Council resolved at their meeting on 19 April 2010 approve a grant to the St Helens Marine Rescue Association to assist with the purchase of night vision equipment.
The Yukon Sea Wolf Night Vision Monocular is a waterproof, rubberized monocular designed for outdoor use. The unit uses infrared illuminator technology and an image intensifier tube to expand viewing range in night conditions. It is compact and head-mountable and fitted with built-in camera adapters to allow for night photography as well as vision.
We will be conducting special night training during winter with the new equipment to improve our ability to perform night-time operations.