Anmaropa Wreck at the entrance to Georges Bay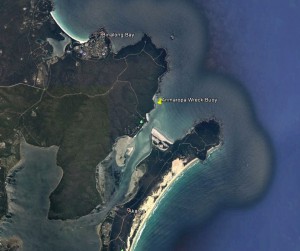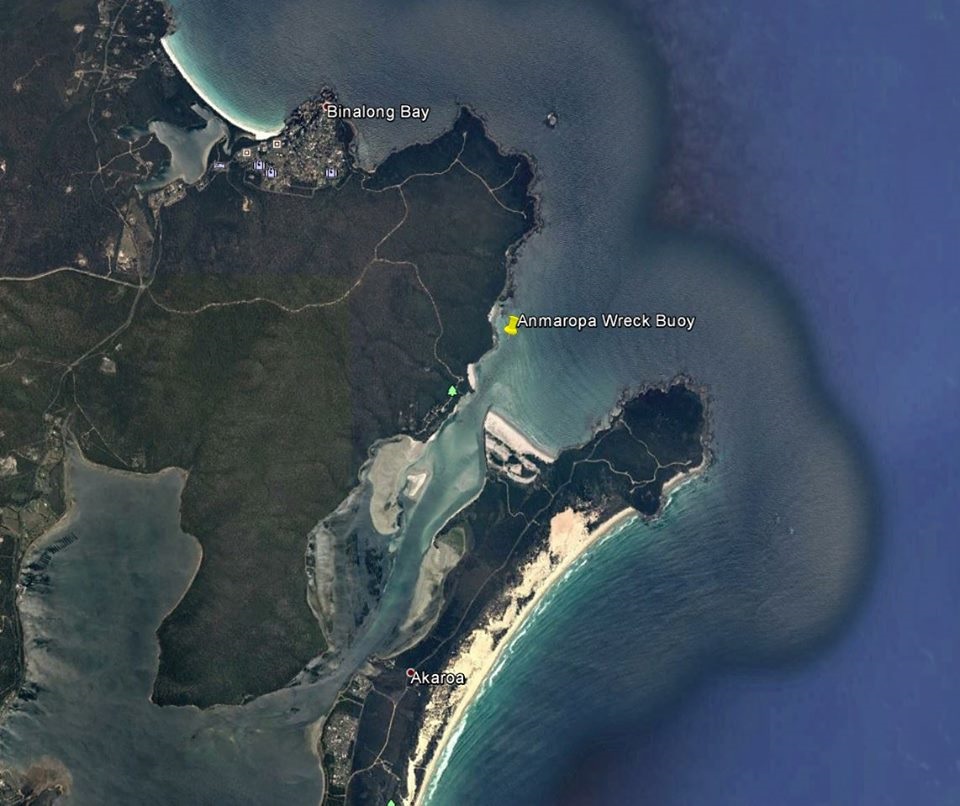 M18-17 Navigation Wreck Buoy – Georges Bay Barway. Location: 41 degrees 16 237 S; 148 degrees 20 072 E
The Anmaropa wreck has a pink buoy (see photo below) marking its location.
Skippers are urged to exercise due care when entering Georges Bay. Contact St Helens Marine Rescue for assistance.