Barway Through the Ages
The St Helens Bar has been the subject of many a discussion throughout the ages and remains so to this day. The following image was taken from Marine Rescue's barway camera.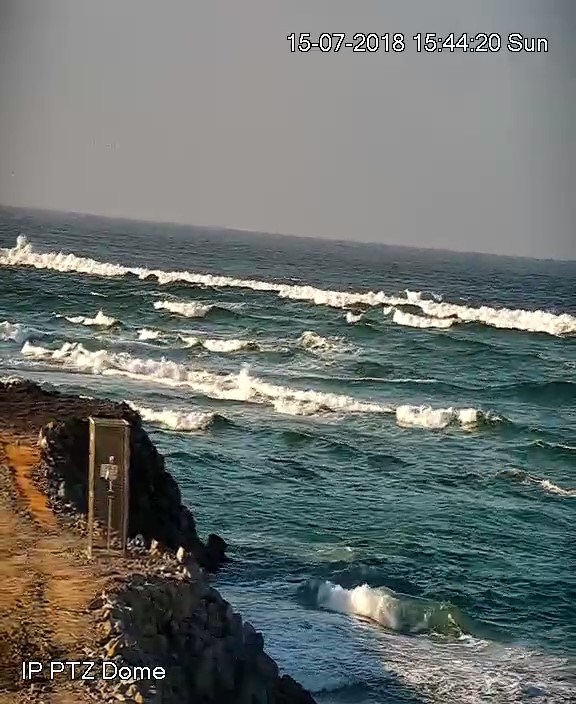 Historically the Bar has been highlighted in first hand reports. The following references are taken from "The Harbour" by Gary Richardson, 2010; ISBN: 978-0-9807971-7-6.
MJ Hobbs' log in 1824: "On the 3rd of July I sounded the bar at Geordy's River (entrance to Georges Bay) at low water; nine feet was the least I could find. the bar is thirty yards broad, and steep too, on the outside to five and seven fathoms."
From The Hobart Town Courier, 17 May 1833: "…… the immediate object to ascertain, by means or other the depth of water on the bar; ……. Tucker was asked to steer for the outside of the bar, and then commence 'heaving the lead', and, soon the seaman sung, by mark, 10-10-101/2-11-10-10-9 feet of water… a ship can enter with all winds, except the N.E and E., and when these prevail, or at ebb tide, …"
From The Examiner 25 April 1890: "Crossing the bar the lead was going all the time, a very necessary precaution as the channel is continually shifting."
These are an incredible insights from the past. The more things change the more they remain the same. St Helens Marine Rescue is dedicated in ensuring safety and well being for mariners, we constantly survey the depth profiles on the Bar Channel and Pelican Point and provide information as well as escorts for a safe crossing. When the best advice is ignored disaster may follow: