Busy Start to the Year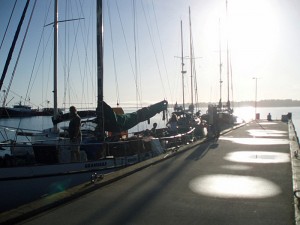 St Helens Marine Rescue has had a very busy start to the year. From the 1 January 2011 to 5 Februar 2011 our rescue boats attended 34 vessels. Activities ranged from towing grounded yachts, assisting those with mechanical breakdowns and barway escorts.
Our crews also took part in a Statewide flare demonstration organised by Marine and Safety Tasmania.
Many members assisted and were on 24 hour standby providing help to our community during the flood here last month.
A number of yachts were assisted into St Helens were on their way to the Australian Wooden Boat Festival in Hobart and have enjoyed their stay in our town.