Crew of Anmaropa Rescued after Capsize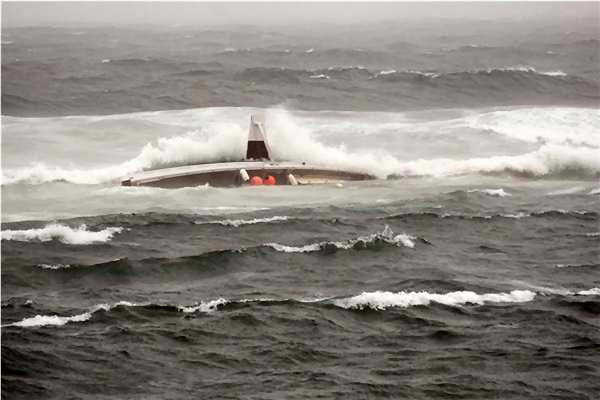 FOUR crew of the scallop fishing vessel Anmaropa were rescued and taken to St Helens today. The Anmaropa was loaded with scallops and overturned on the St Helens barway in heavy seas.
The Anmanaropa requested an escort across the barway at 8AM this morning and our rescue vessel Break O'Day was on its way to the barway when the capsize occurred. We arrived at the scene some time after 8am to find two crew clinging to the overturned hull of the boat, with waves breaking over it. Two crew were still trapped in the wheel house.
Two men received immediate medical attention when brought back to land at Akaroa, outside St Helens, for shock and exposure and minor lacerations.
Mariners are reminded that the St Helens Barway is notoriously dangerous, particularly at low tide and in heavy surf, and many lives have been lost here over the years. We recommend skippers wait for better conditions if possible rather than put lives at risk.