War Stories: Recovery of "Blue Print"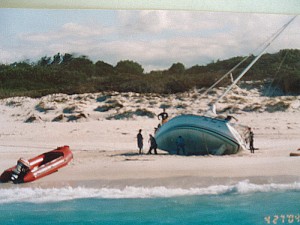 From time to time we post stories of rescues from years past. An interesting story is the rescue/recovery of the yacht "Blue Print" in April 2004.
Blue Print ran aground at Cod Bay on a stormy night and was later recovered, much to the owner's delight, and towed back to St Helens.
Read about it here.