Sea Guardian – Grand Lady of the Sea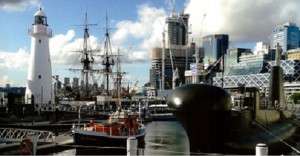 The Sea Guardian is the last sea going, solent-class vessel of her type in the world. Built in 1969 she served in sea rescue saving many lives and vessels over a 45 year period. She started her working life in Ireland, Wollongong in 1993 – 1998 and then St Helens in 1998 – 2009. After being saved from a recycling fate, John Brauer has brought this grand lady back to life. Still in her original livery she is the rarest vessel of her kind, destined for great things across the world as an operating vessel and on exhibition. Currently the Sea Guardian is a popular exhibit at the Australian Marine Museum in Darling Harbour, Sydney.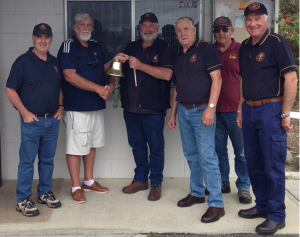 The owner and skipper, John Brauer, visited St Helens Marine Rescue recently for the handing over of the Sea Guardian's bell with the inscription of RNLI (Royal National Lifeboat Institute). This bell played a prominent role in the identity of the Sea Guardian while she was the prime marine rescue vessel in St Helens.
The Sea Guardian's rescue missions in the North East of Tasmania are legendary. In one particular mission rescuing a yacht in mountainous seas 6 – 8 metres, 22 nautical miles off Larapuna on 6th of October 2005, in winds 40 – 50 knots (73 – 92 km/hour) WSW gusting to 71 knots (130 km/hour). The recovery time took 13 hours.
So, where to for this grand lady of the high seas? She is headed back to England visiting sea rescue bases along the English coastline, a trip up the Thames, across to Ireland (Dublin) then off to Loch Ness in Scotland. After Scotland there is the possibly of heading to New York to go on exhibition before returning to Australia. St Helens Marine Rescue is privileged to have had the opportunity to work with this wonderful piece of maritime history. Whilst in Darling Harbour take the time to visit the Sea Guardian. John spends a great deal of time aboard, in particular he welcomes any seafaring chats from solent-class mariners.